"We have been extremely impressed with the level of service that 2KM has delivered. Our machine requirements were met in all aspects and have speeded up our Table Edging process due to machine reliability and material auto filling capability. It's been a pleasure working with 2KM and we would like to thank the Technical Service Engineer who worked with us providing an exceptional level of service and support. We look forward to working with in 2KM in the future." – Damien Hickie, Production Manager, GOPAK LTD.
"We trust 2KM, first of all, for the excellent service they provide on a one to one basis. They have the ability to adapt their equipment to specific needs and prioritise accordingly to help the customer. The 2KM people have been very keen on following the project, helping us through the early stages of development to the final stages of production. As a result of their continued support we now possess five of their machines. Having faith in 2KM has proved to be a worthwhile investment." – Andrew Evans, Principal Process Engineer, Chas. A Blatchfords & Sons.
"After many years of using several different processing machine suppliers, we settled on sticking with 2KM, exclusively. The ability to talk directly with the technical people that design and manufacture the equipment is invaluable. They understand the requirements of our processes and make suggestions about features that would help which we had not considered. Easy to talk to and ask for advice and help at all times." – David Power, Managing Director, EPTG Ltd – Powerflex.

"2KM has helped us increase productivity with the new machines as well as reduce wastage. They were able to provide us with a cost effective solution that delivered great value. Their personalised approach and deep knowledge of the process requirements made our cooperation effortless and efficient." – John Staddon, Production Manager – Limbs and Things.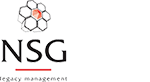 "The experience and knowledge that 2KM has brought has been invaluable to our large scale trials. Their engineers have been very willing and keen to assist us and make the trials a success. Knowing that we were under considerable time pressure, they quickly rectified any engineering issues which arose and exceeded our expectations. In general, 2KM as a company is very helpful, knowledgeable and experienced."- Darren Lam, Consultant, NSG Environmental Ltd