2KM at the Composites Engineering Show 2013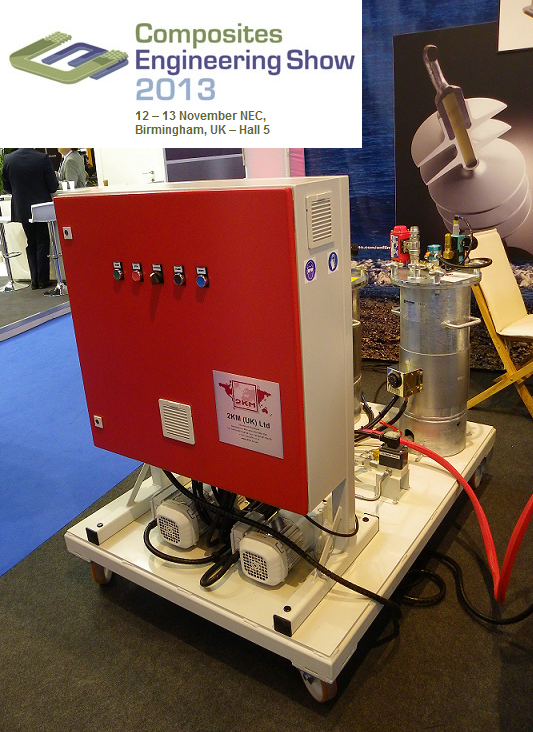 Following the success of the two previous years, we are again participating in the show that brings together the UK's most important advanced engineering markets. You will find us at the Composites Engineering Show, stand C165.
This year we have come up with something different. You know all these freebies on every stand? Well, we will have none! We will have presents for our stand visitors though. Something that will have been made with our own machine! Something that you can take with you, show it to others and of course use it.
Live demonstration will show the process of getting the two component material, mixing, dispensing, and watching it been cured on the spot. All done with one of our Process Gear Mix Systems. Pin the 12th and 13th of November on your calendar and we will see you there!
Don't forget to pre-register here for your free badge.